Around the Surfschool, from golf to various water sports, not forgetting the many outdoor activities, Moliets offers you dynamic or relaxing holidays according to your desires.
---
---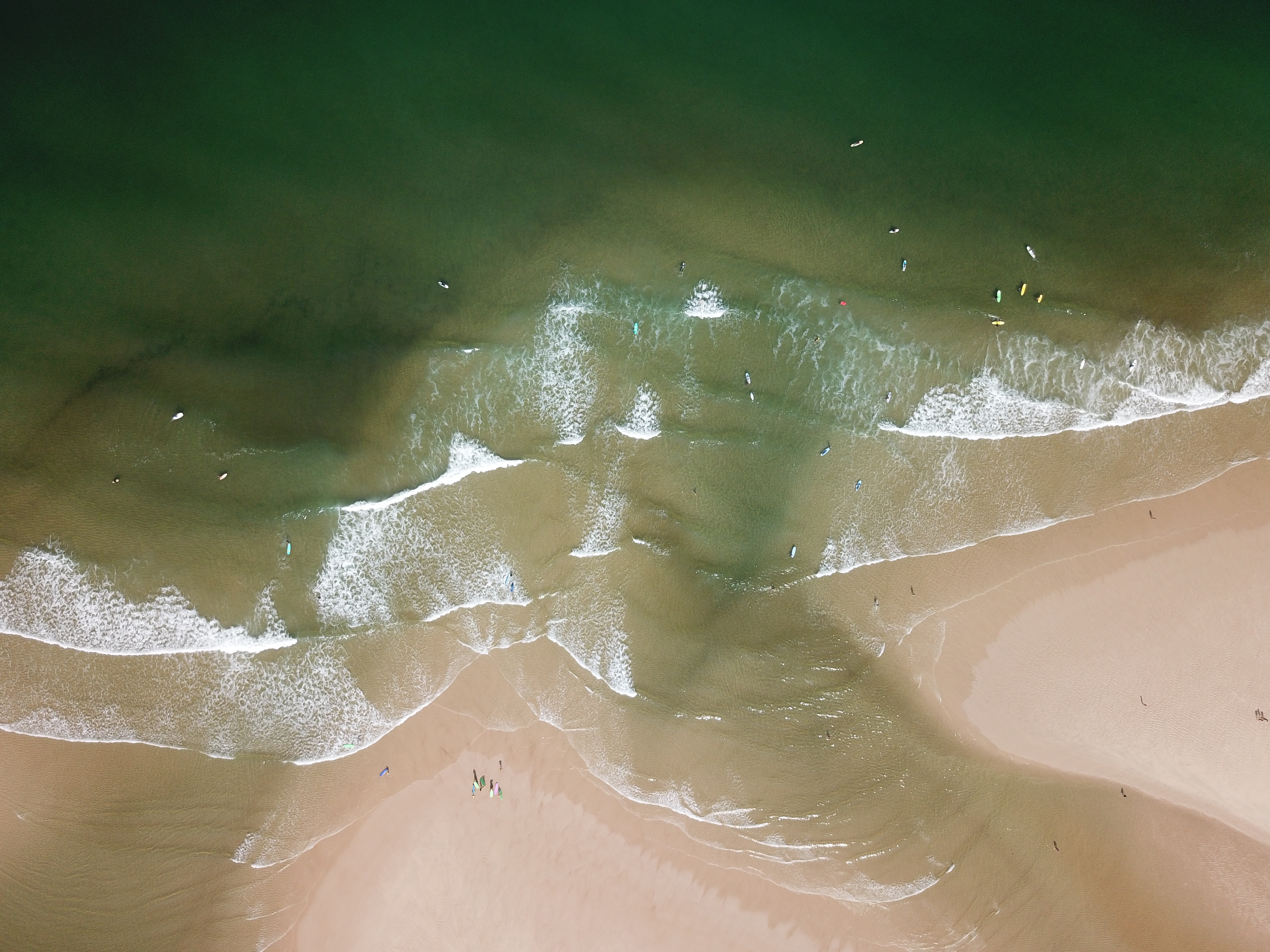 ---
ACTIVITIES AND VISITS AROUND MOLIETS
To relax or, on the contrary, to exercise. To discover and understand, a multitude of sporting activities, leisure activities and visits are available to you: mini golf courses, skate lessons, surfing, golf, tennis courts, "frontons", art galleries, nature reserves... Beyond the "classic" sports, take advantage of your stay to discover local sporting activities such as Basque pelota or to visit unique places such as the Courant d'Huchet and its mouth.

---
MOLIETS BEACH
---
Imagine a huge beach, size XL, with fine sand swept by the Atlantic scrolls, sheltering the mouth of the Huchet Current. Imagine a huge territory covered by one of the largest maritime pine forests in Europe. Imagine a natural village, punctuated by lakes, calm and shaded, which lives at the rhythm of the elements... Welcome to Moliets and Maâ on the south coast of the Landes, a village full of resources and vitality.
There are two large beaches in Moliets and Maâ on which it is possible to practice many activities including morey, kite flying (a permanent area is dedicated to it), kite-surfing, beach volleyball (four fields available) and of course surfing, the most popular sport in Aquitaine because the beach is one of the biggest in the region, allowing all kinds of madness without disturbing anyone. Fishermen enjoy the ponds of Moliets and Laprade and cyclists enjoy the path that crosses the village and leads to the golf course, the surrounding villages and the nearby beaches.
From the main beach, it is possible to admire the mouth of the Courant d'Huchet, which varies according to the tides, creating a multitude of landscapes. The vegetation around it is very original, almost exotic, which gives it the nickname of "Little Landes Amazon »!